When seeking to transform any company's management, one must look at the changes proposed from all angles, based on a broad spectrum of information.
That is why we combine our senior consultants' knowledge with global experience in key sectors of the economy, and through a comprehensive research system and database.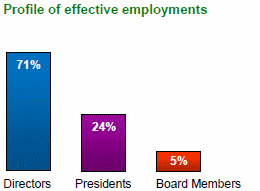 Our market knowledge also undergoes in-depth analysis of the reality of each and every assignment. We value long-term partnerships and close ties with our clients and market executives. Thus, we increasingly seek to understand their world and expectations in order to identify the potential scope of our consulting and ensure that we obtain the transformational results pursued, in an appropriate and transparent manner for both parties.
Our focus: